Just thought that I would send out a quick reminder today that it's December already and pretty soon the big man will be coming down a chimney near you. Now some of us older folks know that Santa sometimes needs a little help with his shopping, so it was not just a coincidence that a new shipment of high quality Melissa and Doug toys just showed up at Hill Hardware. I have restocked some of the favorites that had sold out, and I picked out some new offerings for your holiday consideration.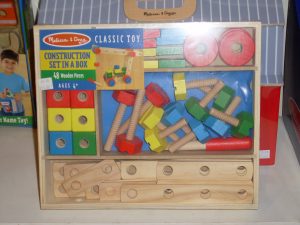 I've always been a fan of construction toys, hence my erector set fascination. I started earlier with simpler wooden blocks and building sets when I was little. I picked out this new set featuring wooden nuts, bolts and wheels as a great starter set for the young engineer in your life. It looks like it would be a lot of fun.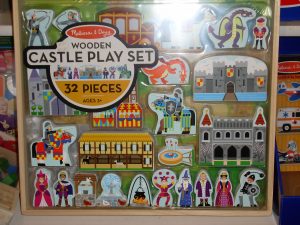 Not so mechanical and more into make believe? This medieval castle play set, along with others with village and farm themes, are hard to beat. They feature blocks painted with characters, settings and accouterments for hours of make believe play. They are all wood and best of all come in a sturdy wooden tray box to keep them off the floor between adventures.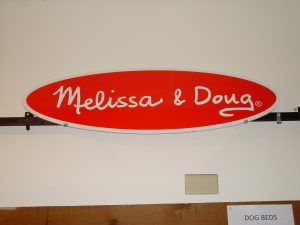 Make sure that you stop by the store to check them out, and help Santa make the little ones in your life merry!