Hill Hardware 10K?  From the title of this article, you might be tempted to think that the store is sponsoring a race or something, but that's not the reason.  In this case the 10K does not refer to 10 kilometers, but the number 10,000, items that is.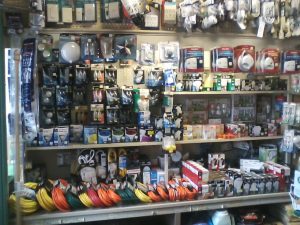 First let me explain a little.  Somewhere, a few years ago, I read (maybe in one of the hardware trade journals) that a good hardware store will stock at least 10,000 different items.  This intrigued me as I wanted to know if our "little" hardware store was big enough to be "good".  I know that it is a silly thing, but it stuck in my mind and ever since, I've wanted to hit that mark.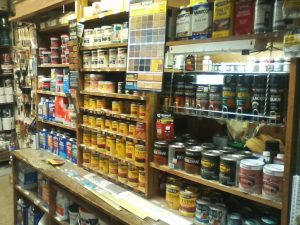 Now, of course, you might expect that I would know exactly how many items we carry.  Well sorry to break it to you, but we're not one of those new, modern hardware stores that has a huge (read expensive) POS (point of sale) system in place that keeps track of every little nut or bolt in the store.  I've worked with those systems at other places and the conversation always goes something like this.  "The computer says that we have five on the shelf, let me go and check for you."  I did that for a while when I just said, "Why check the computer system (or even have one) if it is always wrong?"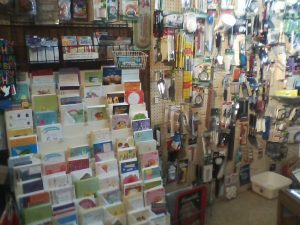 So we don't have a system like that at Hill Hardware.  But I do have a spreadsheet that helps me to keep track of the items that we are supposed to stock.  I've used it to figure out how much money we have tied up in inventory and what lost part numbers are, and things like that.  But it's never been complete and I'm still working on it.   But this week when I was adding items to it, I noticed that we had passed the magic 10,000 mark (10,058 more or less…) and we were officially a "good" hardware store, despite our diminutive size.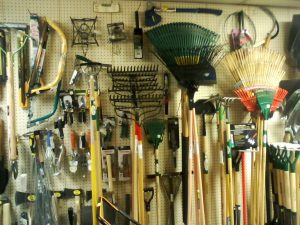 In reality, I like to think that we are better than good, if I do say so myself.  Just listen to what our customers have to say.  "I should have come here first, I knew you'd have it…I'm really surprised that you have this, nobody else does…do you know how much they want for this in Middlefield?" and my all-time favorite "Do you know how many places I've looked for this? "
In fact I've heard "nobody has this" so many times, I think I'll change the name of the store from Hill's to Nobody's.  Because nobody has that…