Happy New Products! Oops, I meant to say New Year. We've been pretty busy for the last few weeks selling Christmas gifts for people to give to each other. After the big holiday has passed, we usually slow down for the Winter. I've been keeping busy stocking miscellaneous hardware and rearranging things in the store to make things easier to find. This last week of the year, I thought that I'd list a few new products for the New Year.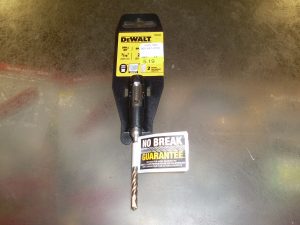 The first item is more sizes of "SDS" drive masonry drills. SDS stand for spline drive system, a different, improved system of holding drill bits in your drill. We've always sold masonry bits with the standard round shank to fit regular drill chucks. If you've used these much you know that they tend to come loose, especially when you have them chucked up in a hammer drill for masonry drilling. SDS bits have a splined shank and only fit specially equipped drills with a special drive chuck. These used to be rare, but the system works so well that they have become more common, especially for heavy duty applications. We still sell more of the regular bits, but I have been expanding our SDS selection for your drilling pleasure.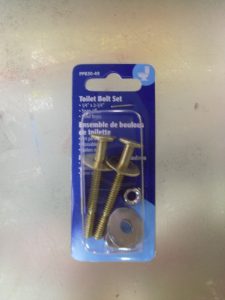 The next item is a new "trick" bolt set for putting in toilets. Not my idea of big fun either, but if you've got to do a nasty job, you might as well make it as fool-proof as possible. Toilet bolts are pretty universal, except for two things, material and length. They make steel toilet bolts, cheaper, but they will rust, you want brass. The length also varies, and it's not really possible to tell ahead of time what what length you need. This solid brass bolt set features a pre-grooved snap off ring so that you can tighten it down at it's full 2-1/4" length, or if you need a shorter bolt, just tighten it down to it's snap off length of 1-3/4".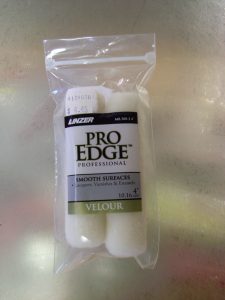 The last new item is a premium quality trim roller refill for use in deluxe painting projects. We have always sold utility grade trim rollers, handy for tight places and small projects. They, however, are a throw away grade and while they get the job done, they are not the best available. These new rollers have a better woven velour nap and can be cleaned for reuse several times. They also apply paint more evenly for better results when painting more complex patterns or faux finish projects that are more popular today.
Well that's about it for this article, and this year, and this decade. I'll catch you again, on the flip side, at the Old Hardware Store…