Pancake time in Burton has come and gone, and our 65th anniversary prize drawing has concluded. Participation has been tremendous, and now it is time for the drawing. To prove that the drawing is not "rigged", we brought our grandson Jamie in to pull the winning ticket.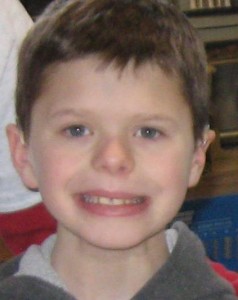 Jamie was in town anyway so his little brother could participate in the Burton Easter Egg hunt this morning. He pulled the ticket and the winner is…(a drum-roll please)…Craig Speck from Ravenna Township.  
    As this drawing has been a great success, Hill Hardware will continue to periodically offer special sale prices on select products at our store. Be sure to check your email and our facebook page where they will be announced. Thanks again to all those that participated, you'll be hearing from us again soon, at the old hardware store.