Since this is Labor Day Weekend, it seems fitting to talk about one of our quality American-made tools that we sell here at Hill Hardware Company. We have carried Enderes brand tools here for decades. Enderes makes chisels, screwdrivers, screw extractors and nippers. They were founded in 1896, the same year that my Grandfather was born and have been making quality tools the old fashioned way in Albert Lea, Minnesota ever since. Enderes has always been a family owned company and they have always concentrated on the idea of doing one thing well, instead of trying to do everything not so well.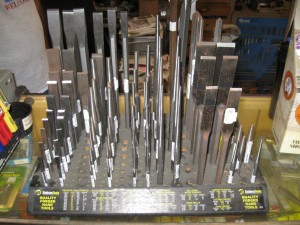 What does Enderes do? They make hand forged tools. What does forged mean? That may require a little explanation of metallurgy. Metals, while they seem homogenous in nature, actually are crystalline in structure and have grain similar to wood. This grain is one of the things that give it strength. The magic comes in with the forging. When you forge something, you are squeezing it between two dies. This forces the grain of the metal to bend around and follow the shape of the product being produced. This results in a stronger piece since you are not cutting across the grain (remember the wood analogy). Thus if two tools are made to exactly the same shape out of the exact same material, one that is forged will be much stronger than one that is not.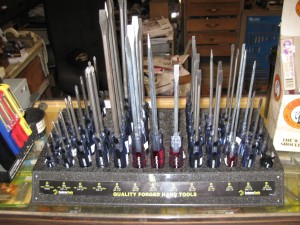 What does Enderes do with this metallurgical magic? They make screwdrivers that are stronger and will keep an edge longer (they make better pry-bars too, but no good mechanic would pry with a screwdriver – wink, wink). They make cold chisels and masonry chisels that will hold an edge longer. They make punches that don't mushroom as easily, and they make exclusive cross-shaped screw extractors that resist breaking. These tools are guaranteed for life against defects in workmanship, so if you ever break one while using it as it was designed to be used, just bring it back for a new one.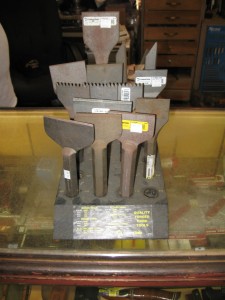 Here at Hill Hardware, I always try to source and sell American made products when we can, and Enderes Tools are one of our best.