I had to come by the store today (even though I'm not supposed to be working, welcome to owning your own business). I couldn't even find a place to park. I had forgotten that it was Apple Butter weekend and the Oxtoberfest. I had to park in my secret spot (I'm not telling) and walked the park to see what was up.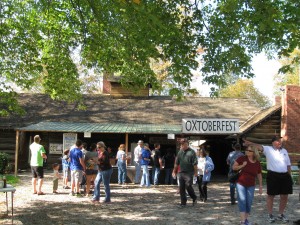 At Century Village, of course, they are having the Apple Butter Festival with simmering kettles of one of the great Fall delicacies around here. If you want something a little more filling, the Burton Chamber of Commerce is selling roast beef sandwiches and full dinners at the log cabin. All of this supports many good activities in the community. If all that food leaves you a little thirsty, wander on over to the beer tent for a tall, cold one, just follow the sounds of the oompa-oompa music of the polka band.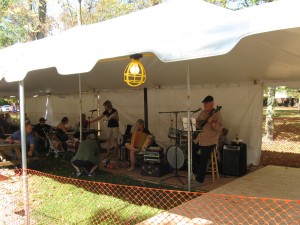 After your meal you can walk it off around the square and check out some of the vending booths. There are many vendors selling everything from antiques to crafts and (more) food.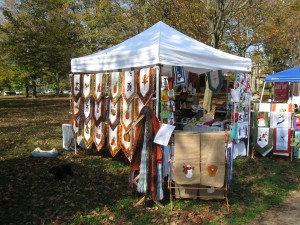 Some of my friends are selling local honey, raw from the hive. This is what is supposed to be the best for you as it contains pollen from the local plants and consuming it helps to reduce allergies that some folks suffer from, and it sure is delicious.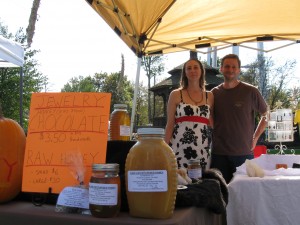 Well, that's about it for now, Mary Anne is volunteering at the Oxtoberfest booth until 4:00, then I think we're getting some sandwiches to go and heading up to the lake, catch you next week, from the Old Hardware Store…