As a (late) end to the Summer, a couple weeks ago Mary Anne and I got to do something fun. She belongs to a cooking club in Fairport Harbor and they get together once a month and share things that they have made for a dinner. This month I got to participate as it was something more up my alley than the fancy dishes that they usually cook, campfire cooking. The idea was to bring your hobo pie maker down to the beach and whip up some of your camp specialties to share for dinner. As I have done this before Mary Anne asked me to come along to share, and to help out any neophytes that were having trouble.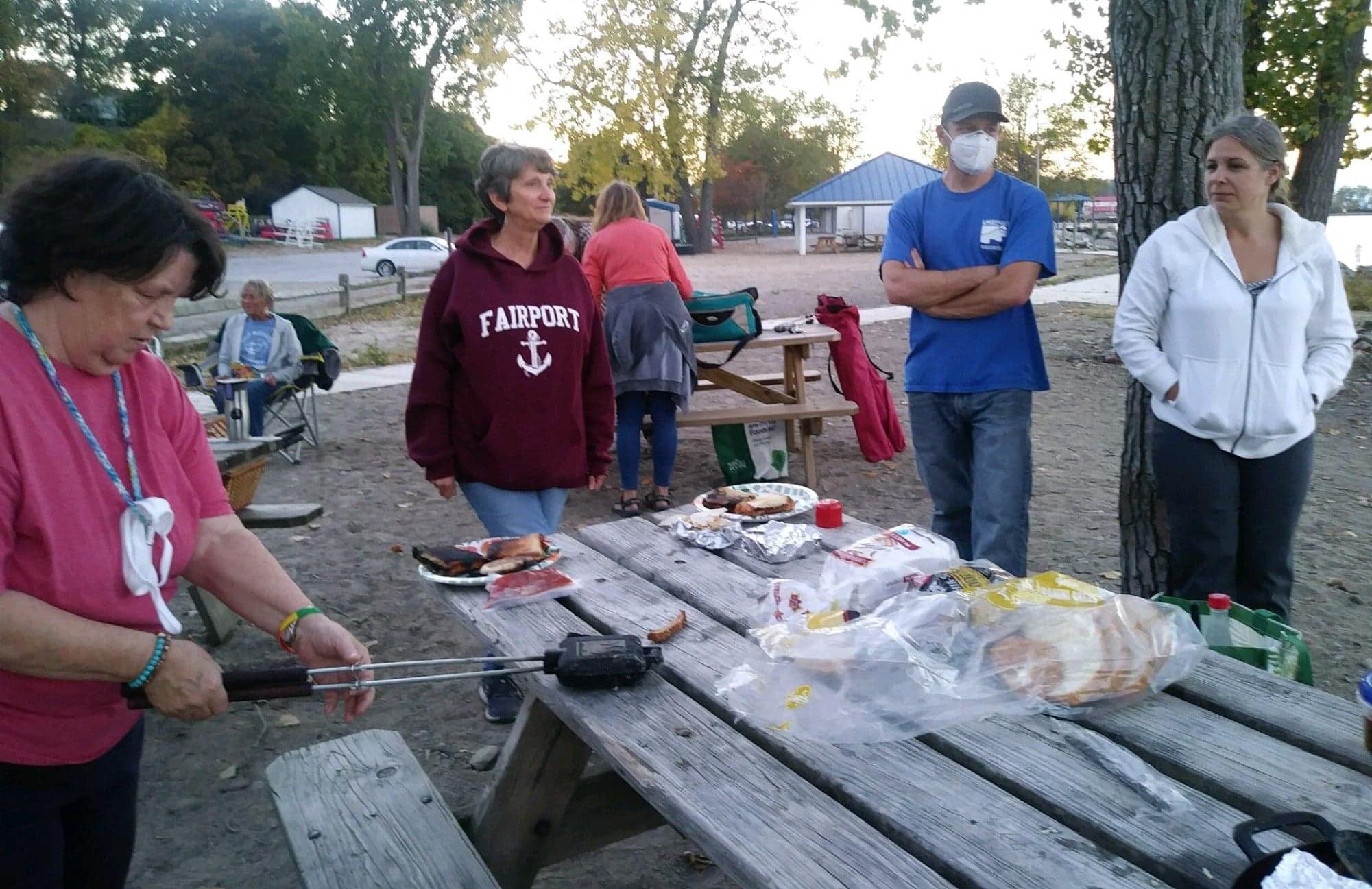 If you are not familiar with hobo pies they are made by trapping some type of filling between the two sides of a pie maker and then grilling it over an open fire. First you need a pie maker. I am a great garage sale aficionado and I actually had three (or four) to bring. The three regular ones that I had are the round cast iron types made by Rome. The last one was an unusual long twin type made by the Minute Pie Company.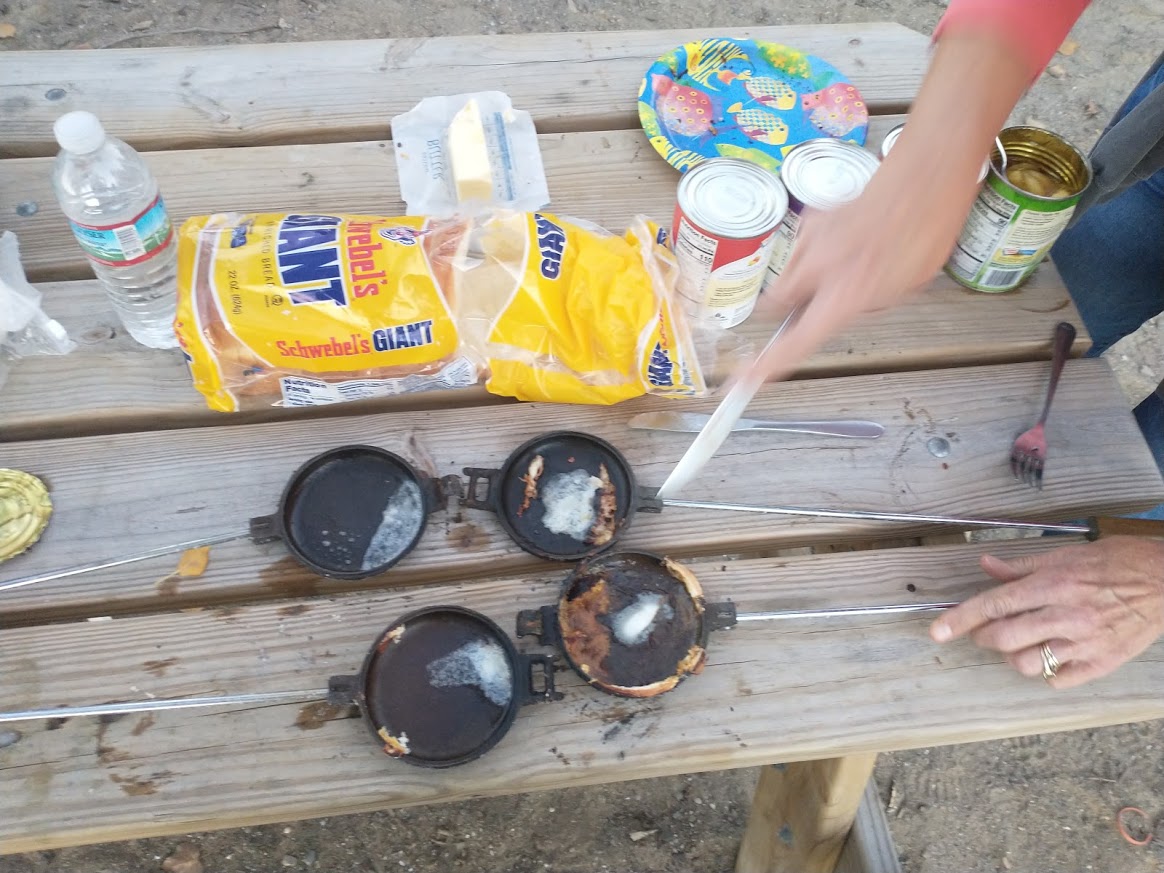 We met on the Beach at Fairport Harbor and a couple of the guys came early to start the fire, it was blazing merrily by the time we got there. The procedure is pretty basic; preheat your iron in the fire a little, then put a little butter (some folks used oil or cooking spray) on both sides. Then put a slice of bread on each side of the mold and then anoint the center with the filling of your choice. The irons are all a little different, the big square ones will toast a whole sandwich, our round ones require you to trim or burn off the corners (I peel and eat them) first. Then you toast your sandwich in the fire until it starts to steam and it should be done.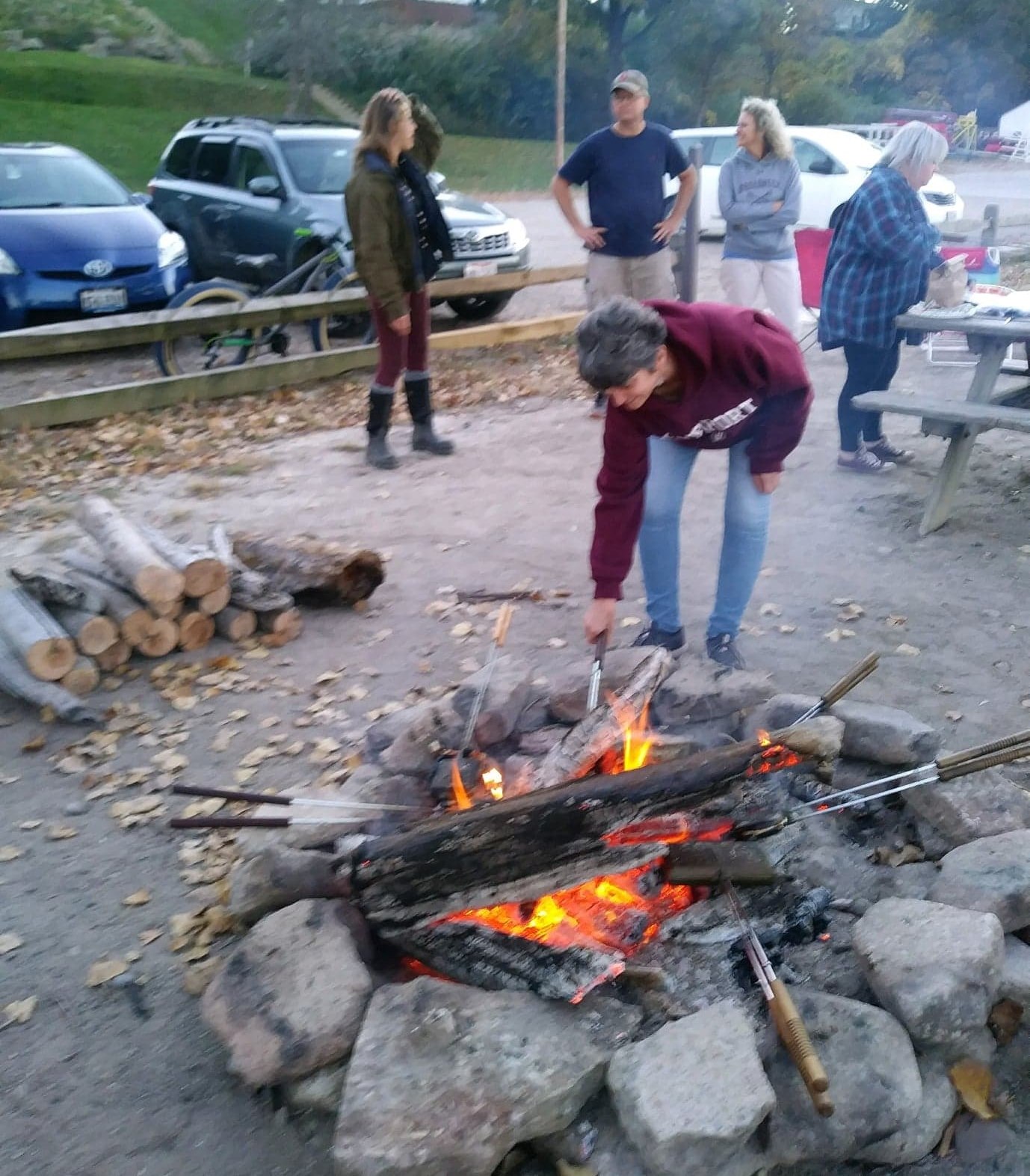 For fillings, we made ham or turkey and cheese for our dinner. Other chefs used other fillings, from the mundane to exotic. I helped one young lady put together one with Nutella and banana slices, to each their own. We traded irons and one couple even did the foil wrapped dinner in the coals routine. For desert we had brought canned fruit pie filling of various types and folks helped themselves. It was a lot of fun cooking on the beach as the sun went down over the lake and the weather was perfect.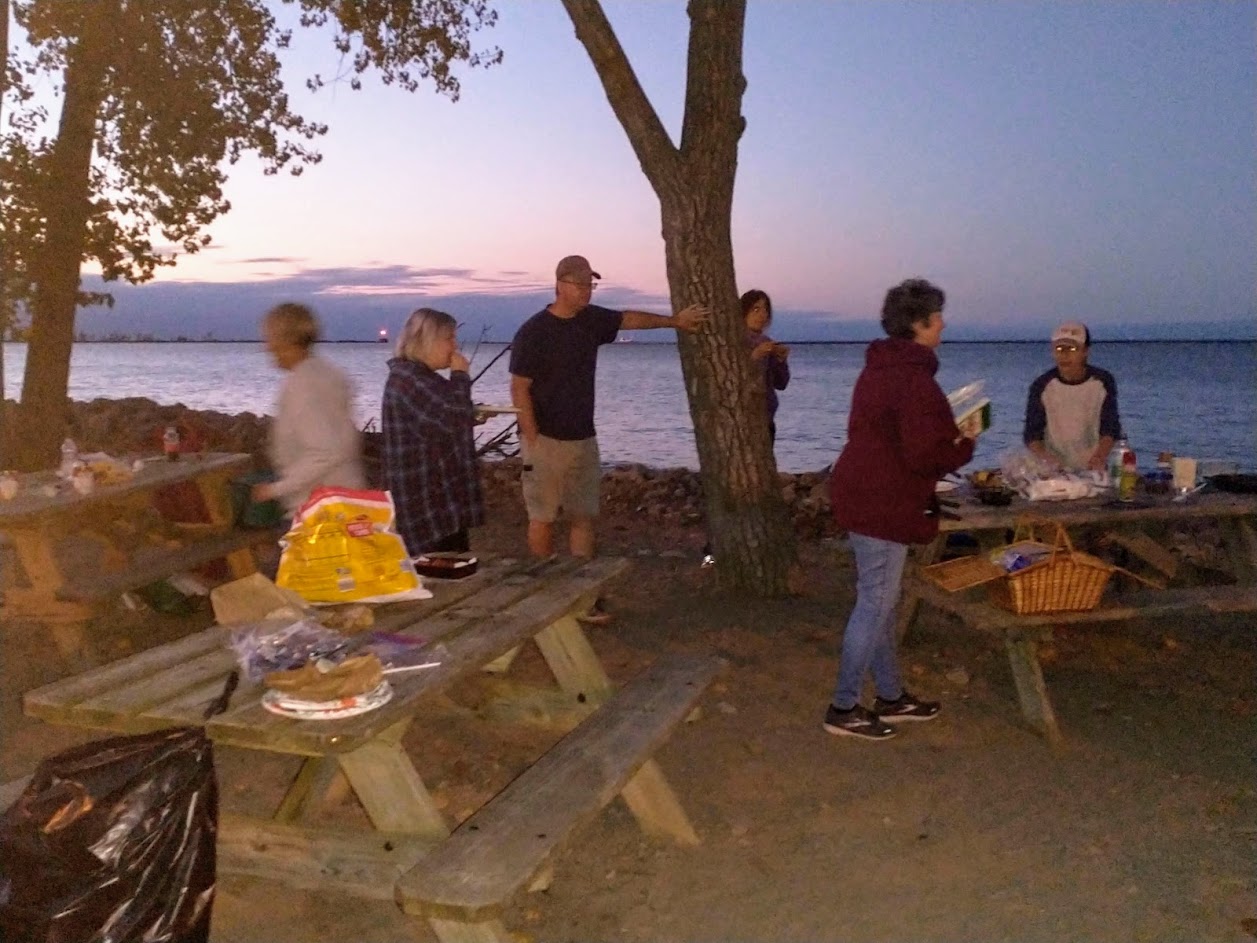 While I was there I asked all the veteran camp-cookers if they had ever seen a cooker like the long one that I had brought. No-one had seen anything like it, so the next day I had to do some research on the internet for information. Sure enough I found out that it was made by the Minute Pie Company in Cleveland, Ohio, and they were still in business. I wasted no time in getting in touch with them and they identified my mystery cooker as one of their wiener cookers and told me how to use it. They were very nice and I decided to support local and I ordered a full selection of their products to sell here, at the Old Hardware Store…