Now that 2016 is here, I thought that it was time to put the wraps on 2015. To begin with the weather, last night I was watching the weather on TV and the weather-girl was complaining that this weekend the temperatures would be dropping into the mid 20's, Burr! For those of you that remember, it was about 40 degrees colder than that last year at this time.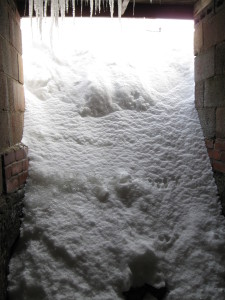 In spite of the severe Winter, Spring finally got here, and we celebrated the good weather by having a raffle drawing to commemorate Hill Hardware's 65th anniversary. Yup, in 1950 Harry Hill opened this store which has since become a Burton tradition.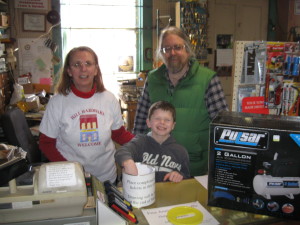 The news of our drawing caught the attention of Ohio State House of Representatives member Sarah M. LaTourette who presented us with a commemorative proclamation to commemorate the event.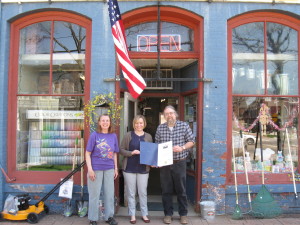 Summer brought the big event of the year, (at least for me!) the antique power show, Hill Hardware was represented by our miniature delivery truck and a selection of live steam toys from the store.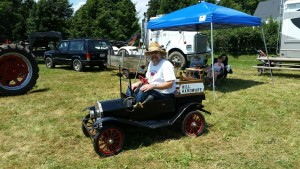 Fair time brought a family trip to the Great Geauga County Fair, complete with fair food, and rides for the grandchildren.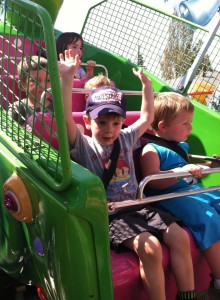 After Labor Day we actually got to go on vacation, and spent a relaxing week out on Cape Cod.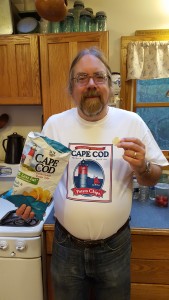 Fall seemed to go on forever this year and in November we finally got to have our Apple Cider Party, where we had several friend and family members over and made fresh cider from the trees in the backyard.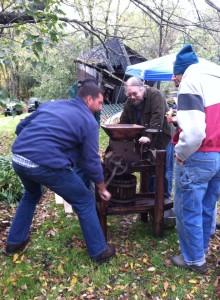 That brings us back to the present, so now that 2016 is here, we would like to wish each of you a very happy and prosperous New Year.